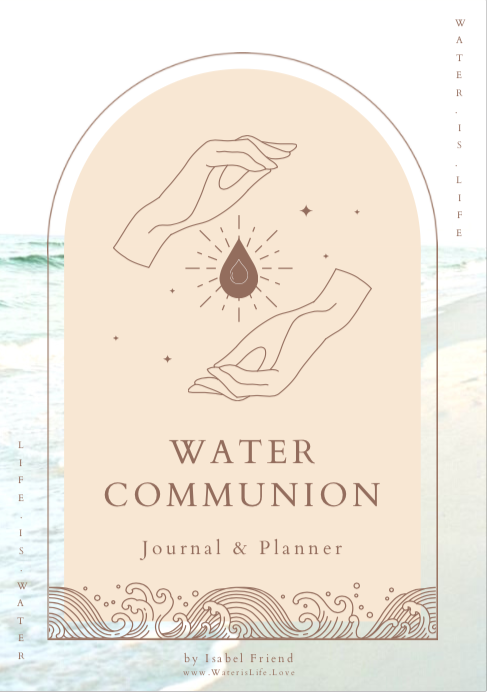 "If there is magic on this planet, it is contained in water."
~Loren Eiseley
According to the ancients, water is the mediator between the physical and the divine, between the human and the heavenly.
Knowing how to work with the element of water can facilitate communion, manifestation, and deeper states of prayer and meditation.
After all, water is life, so naturally allying with water is life-changing.
Water, a coy crystalline fractal antenna, keeps her secrets so enigmatically shrouded in simplicity. She's a powerful ancient wisdomkeeper capable of miracles.
I invite you to get to know her. It's time to cultivate a deeper communion with the Source of Life. 

"The Daily Drip has been a thought provoking, soul enriching, & heart opening journey that I plan to return to again & again. 
It is truly a daily dose of medicinal magic in the form of Water Wisdom that percolates throughout the year, one day at a time. The topics are so multi-faceted & wide-ranging that any thirst for scientific knowledge, spiritual connection, empowered physiological wisdom, or grounded mindfulness gets thoroughly quenched.
My connection to Water in this past year has shifted immensely in the most beautiful ways. I am eternally grateful."
~Kaya McAllister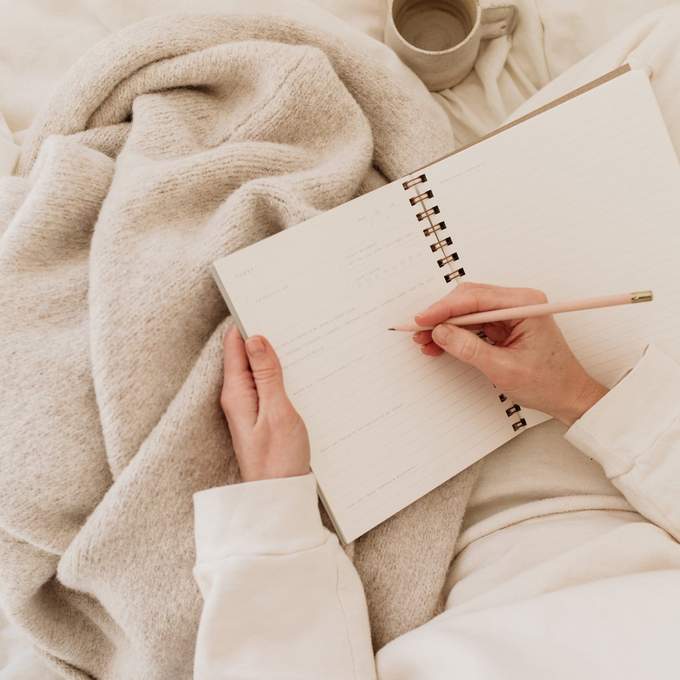 Monthly Musing
Each lunar month, beginning with the full moon, there will be a theme of focus to help you cultivate a more meaningful relationship with Water, as well as a book recommendation. In the Teachable community membership, connect and be inspired with others who are immersing and learning along with you. You're also invited to craft a water ritual for each New and Full moon.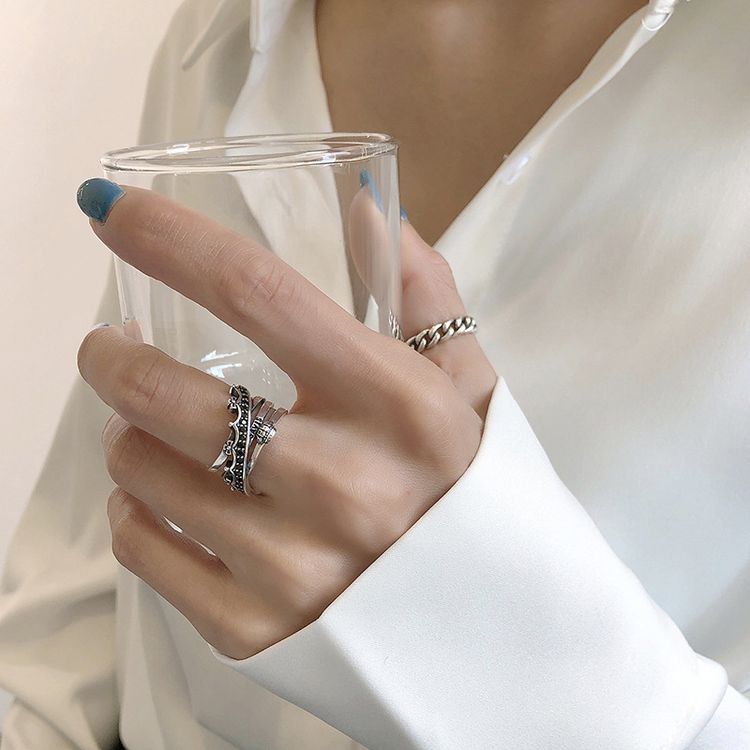 Weekly Waterwork
Each week, you will receive a PDF in your email with all the teachings and journal prompts for the week's water theme. You will find one new habit, ritual, practice, or prayer to implement in your life. Habits take time and consistency to build, so schedule this action into the weekly planner on Sunday or Monday to prioritize it for the coming week.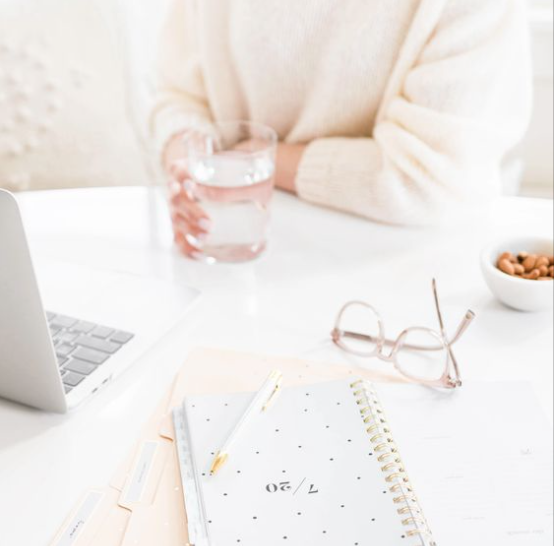 Daily Drink
Each day, you will immerse in teachings about the nature of Water, or opportunities to learn directly from Water herself, in beautifully designed workbook pages. You'll be offered a short prompt for Musing & Reflection. This is a space to ponder, consider, meditate, percolate, and then jot down or draw whatever arises from the inner waters of your intuitive awareness.
Connection & Communion with our
Sacred LifeSource
"I think the most important place to start is to build a relationship with water. Until you recognize that you are a water being and there is a force beyond anyone's imagination living within you that is giving you life, it is very difficult to truly embrace what you are about to drink or what you really are. The relationship with water must begin with love."
~Veda Austin
💧 Private Membership Group 💧
💧 Monthly Discussion Call💧
💧 Free Access to Isabel's Live Webinars 💧

Not only are we getting to know the sentient wisdom of living water, we are also getting to know each other in a community of other water wisdom keepers and sacred water carriers.
Connect with other Daily Drippers on this journey through:
the comments section of each week's PDF pages,
in the exclusive private membership group,
AND in a monthly discussion call
where you can come and meet one another face to face to share your experiences at the end of each month's theme. Hear how other people have been implementing the homework practices, prompts and insights in their lives, and get advice for your own uniquely unfolding water path.

PLUS, whenever Isabel hosts a webinar on one of our monthly water themes, Daily Drippers can join for free!


Monthly Themes
In the first lunar month of the year (starting with the new moon in January), we will set the tone for the year by dialing in our hydration strategies. We will implement well researched protocols for deep intracellular hydration, and practice ways of structuring, enlivening and ennobling our drinking water.
In the second lunar month of the year, we will explore water's sentient presence, and meet her as a conscious being. We will practice communication and deep listening, allowing water to introduce herself to us on both conscious and subconscious levels.
In the third lunar month of the year, we will learn about some of the incredible cutting edge scientific discoveries in which water has begun revealing some of her miraculous mysteries. This includes the quantum properties of water, free energy, medicinal panaceas, infinite fractals of memory, interdimensional communication, and more.
In the fourth lunar month of the year, water will tell us the stories of how she created the entire cosmos, through the voices of our ancestors and indigenous wisdom keepers. Through story, lore, and mythos, we come to a deeper understanding of Water's role, and how we, as bodies of water, can facilitate her sacred work in this world.
In the fifth lunar month of the year, we will continue this exploration of mythos and meaning by revisiting the water stories and practices of the major religions. Seen through a water lens, all religious practice is a form of water worship. This helps us understand how water, through the vehicle of religious practice, has shaped the world we live in. For those who've grown up in cultures influenced by religiosity (aka all western cultures) this month is particularly illuminating and generationally healing.
In the sixth lunar month of the year, now that we've thoroughly felt into the mystical, sacred, mythological, theological, and archetypal roles of water in ancestral cultures throughout time, and we've seen her essence as the Universal Creator/Creatrix, we will begin to invite her into alchemical play and shamanic cocreation. Also known as... magic! Through ritual and ceremony, water will weave her mystical effects into our lives on all levels.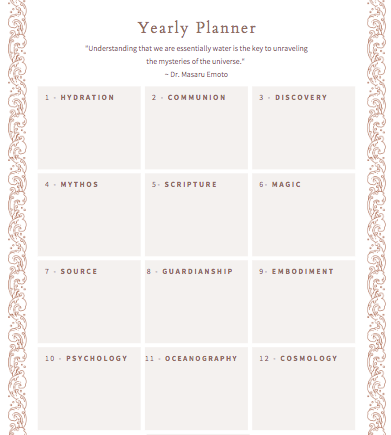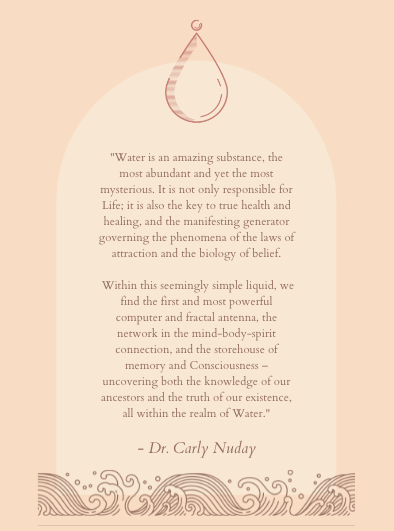 Monthly Themes
In the seventh lunar month of the year, we'll invite water to reveal her more unnameable qualities, such as her relationship to the quantum field, the akashic records, and the aether. Although this discovery has profound implications, they must be experienced firsthand and are hard to describe here.
In the eighth lunar month of the year, will introduce us to the concepts of watershed discipleship, and empower us to be come water protectors, guardians, and stewards. We are not just activists protecting water, rather - we are water, protecting herself. As drops of water, we will flow together in a tidal wave of positive influence and efficacy in our communities and beyond.
In the ninth lunar month of the year, we will take this newfound relationship to water and translate it into our relationship with our bodies of water. After all, we are 70% water volumetrically and 99.9% water molecularly. So embodying the immense power and regenerative capacity of water has enormous healing benefits to our bodies.
In the tenth lunar month of the year, we'll delve into the therapeutic psychological effects. of proximity to water, and various water immersion practices and techniques. It's a well studied phenomenon known. asthe "Blue Mind" effect, and is both mentally and emotionally restorative.
In the eleventh lunar month of the year, we'll dive into the depths of the ocean! Ocean is over 70% of our "blue marble" planet, over 80% of it remains unexplored, and over 90% of its species have never been identified. Ocean is the fathomless mystery from which life began, and it holds the keys to our continued evolution. We'll take mer-form and dive deep to learn directly from Mama Ocean which the Maori call "the planetary-scale crystal".
We'll finish the year by expanding, zooming out, and taking a broad scope perspective of water's role in cosmology, astronomy and astrology. She'll show us how she guides and orchestrates the birth of stars, the movements of planetary bodies, and the influence of those movements on our own psyches. This months ceremonies and rituals will be influenced by Balinese Agama Tirtha practices as well as the research of Theodor Shwenk.
Beautifully Designed Workbook Pages
To captivate and inspire your water journey

Water Wisdom Courses
If a daily journal isn't your jam, try one of Isabel's water courses to zero in on whatever aspect of water wisdom fascinates you most...

Check your inbox to confirm your subscription